Want to get a hold of us?  Here is our contact information!
Because we have many ways you can get in contact with us, please choose the medium best suited for you!
Phone Contact:  509 332 6993
Email:  augytek@gmail.com
Facebook:  Click here to open our Facebook page!!  AugyTek will post important news, special events, and out of this world deals on here!  Give us a positive review if we did an awesome job!  Don't forget to Like us!
Twitter:  Click here to open our Twitter page!!
Google+:  Click here to open our Google+ page!!  Official announcements regarding AugyTek LLC.  Give us a positive review if we did an awesome job!
Yelp:  Deals on Yelp!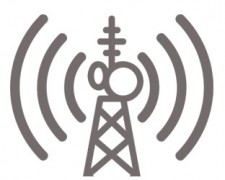 Hours of Operation:
Monday – Thursday:        10 am to 7 pm
Friday:                                10 am to 8 pm
Saturday:                            10 am to 6 pm
Sunday:                               Closed
We do occasionally close for an hour for lunch meetings with our clients. Because we also have a high service call volume, if no one is at the shop, please call the number on the door and we will set up a scheduled appointment just for you!
Do you want to become one of our business service clients, and save thousands on your tech support per year? Please click this link:   Business Service Contracts
Live outside the Moscow ID or Pullman, WA area?  Please contact us and we will be able to make arrangements to get you our excellent service!
For large, commercial, corporate, or government jobs outside of our area, please contact us to schedule a meeting to discuss details.  Virtual or Physical meets are accepted.  Don't worry if you lack the capability to do a virtual meeting, because we can help you set that up too!
Thank you for your interest in AugyTek, and we look forward to hearing from you soon!